The History of
Mr. Big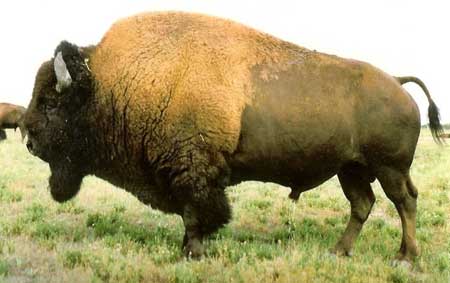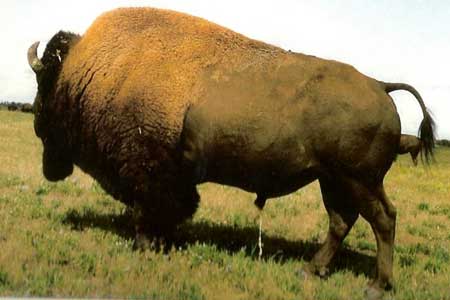 There was a time in the 1980's, when most of the Grand Champions and other winners at all the bison shows seemed to all trace back to a single sire. That bull produced more champions at the National Bison Associations Gold Trophy Show & Sale than any other sire leading to the bull being considered "North America's leading sire" and "all-time NBA sire" . That bull was Mr. Big.
The story of Mr. Big begins at the Durham Ranch in Wyoming with the purchase of a Yellowstone bull that became the prize sire of the Durham Ranch herd. Unfortunately, after his first calf crop, a bison hunt gone wrong resulted in the prized Yellowstone bull being accidentally shot. It devastated the Durham Ranch breeding program.
Bill Bitner of Canada had purchased the entire calf crop of the Durhman Ranch Yellowstone bull and made an effort to "bring back" the prized Yellowstone bull. Bill Bitner engaged in a line-breeding effort, back-breeding the Yellowstone siblings for as many as 8 generations until, on May 12, 1982, Mr. Big was born.
Mr. Big had it all – everything you would want in a bull. He had size, perfect confirmation, good musculature, good breeder, and a calm easy going personality. Despite the level of inbreeding, Mr. Big maintained 68-70% genetic diversity and tended to breed true. It was said if you bred Mr. Big to a donkey, you would end up with a bison! At his peak, Mr. Big weighed approximately 2,800 pounds. His size, his confirmation, and his ability to breed true made his offspring in high demand as prize winners. Mr. Big died in 2004 at the age of 22.
Since the loss of Mr. Big there have been efforts to bring him back. These have included Big Jake and Big Easy, but none have succeeded. The effort continues to this date but no bull has yet to become the new Mr. Big.
---
Is there any resemblance to his great grandson, Big Luke?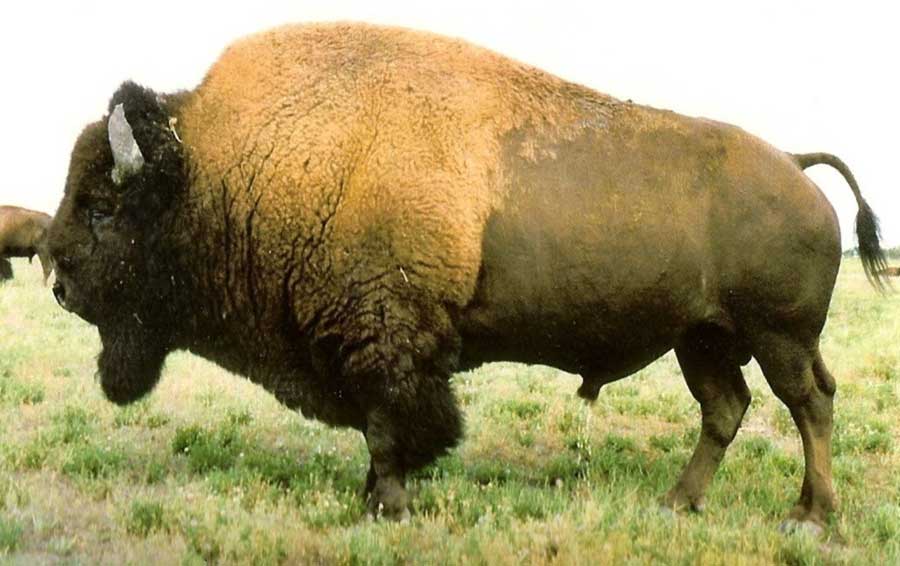 Mr. Big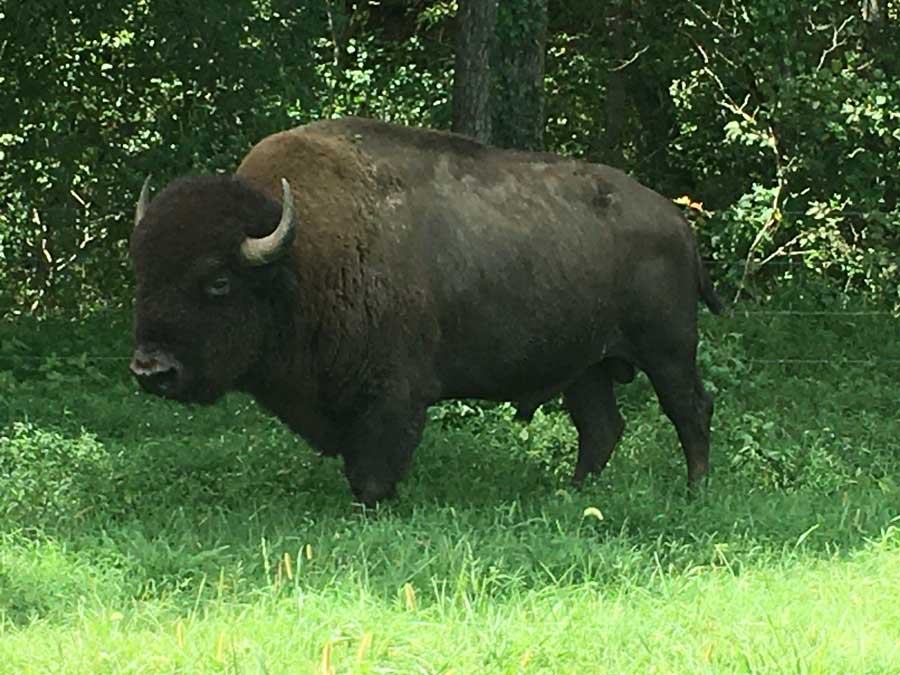 Big Luke